In short: Koh Phangan is not the right place for tourists who want to spend their vacation in lady bars. Even if the offer is limited, we would like to briefly introduce it here ...
Prostitution is in the land of smiles verboten. So how is it possible that countless "sex tourists" and "sexpats" make a pilgrimage to Thailand every year to enjoy the Asian beauties? Well, even though the law tries to paint a different picture, prostitution is widespread and, to a certain extent, accepted in Thailand.
Instead of brothels, puffs, strip bars is used instead by Lady bars and massage parlors spoken. The differences are marginal. While Bangkok, Pattaya, Phuket and to some extent itself Samui Known for its "entertainment districts", Phangan only offers a short "strip" and is much more moderate.
Most of the relevant bars are located between Thongsala and Ban Tai close to Food Factory and Bangers & Mash. There are around 15 bars here. There is also a bar in front of Haad Rin and 1 Ladybar in Srithanu, There are several other establishments, but these are rather unofficial or Thais reserved.
"Thai massage happy ending"
In addition, especially in Thongsala massage salons are found, the more on Thai massage with happy ending than specialize in classic massages... The name "Natalee Massage" or shops open late into the night indicate corresponding services.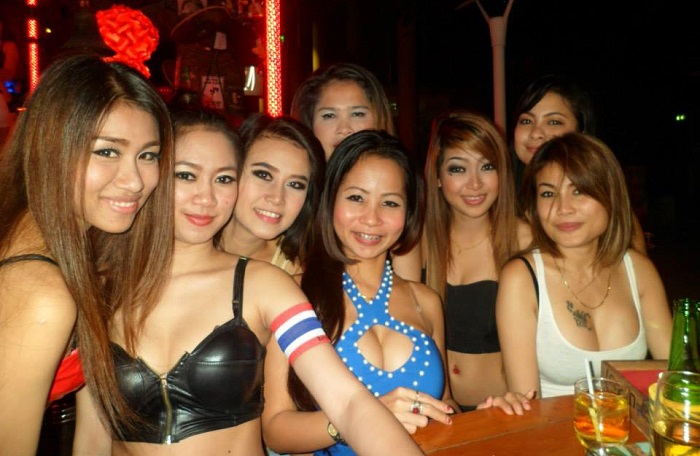 Ladybars Thailand: What is there to consider?
This is not the place to do a tutoring on how to work with prostitutes in Asia, but some things should be mentioned.
It is generally possible in one Ladybar exclusively to drink or play billiard. However, the girls will often try to get drinks from the guest. These Lady drinks are more expensive than drinks for guests as the ladies earn from it.


Should a lady be taken, one must Barfine be paid. The pay of the girl is a matter of negotiation. In addition, some hotels charge a Joiner fee (regardless of whether a double room has been booked or not).
It is also important to know that also on the Full Moon Party and other parties Thailand Bargirls mix with the guests. What looks like a nice holiday acquaintance could later lead to the question of payment ...
And if you want to search for a Thai acquaintance from home, maybe you will this dating site find. 😉